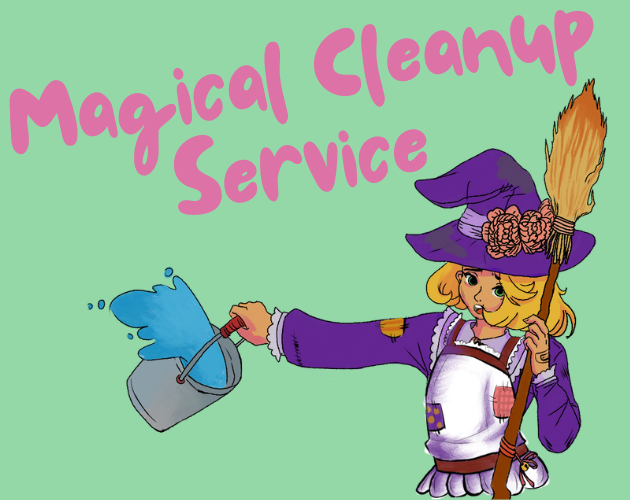 Magical Cleanup Service
Magical accident happens, and we can't just hire some muggle cleaners to sweep it under the rug. While other "cool" wizards may save the world or teach at highly irresponsible education institutions, your job is no less important. Now go pick up your broom and cleanup some magical mess!
Magical Cleanup Service is a Powered by the Apocalypse (PbtA) game made for #WizJam2k19. There are six magical playbooks to pick from; Time Wizard, Conjurer, Broom Specialist, Apotropaic Magician, Summoner and Seance.
For 2-5 players and a master of ceremonies (MC).
Apocalypse World is written by Vincent Baker and Meguey Baker.
Update: This game now has a minimum price of $2.99. If you are under financial hardship and cannot afford the game, please message me on Twitter(@Aryl_Ether) or email me at w.h.arthur.rpg@gmail.com.

Update (19/11/2022): New cover with art by Sinta Posadas (diwata ng manila).
Purchase
In order to download this game you must purchase it at or above the minimum price of $2.99 USD. You will get access to the following files:
Magical Cleanup Service
433 kB