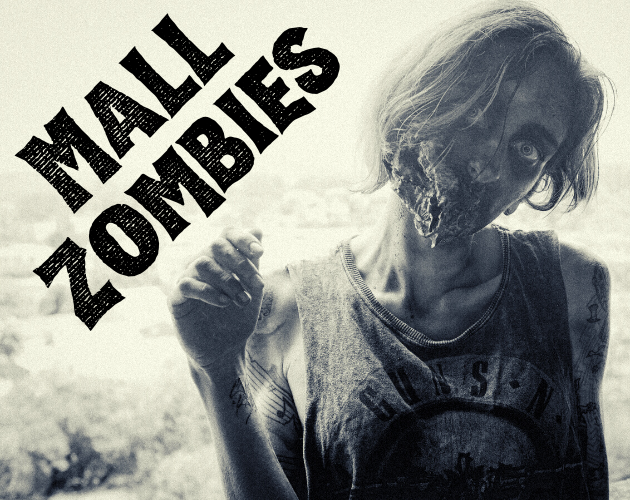 Mall Zombies
Mall Zombies is a mini-RPG on scavenging supplies in a shopping mall during a zombie apocalypse, which doubles as a satire on police brutality.
You belong to a colony of survivors in the zombie apocalypse. Running low on supplies, you plan to try your luck at the shopping mall. Unfortunately, the place is infested with zombies, and caution is required. Once roused, the zombies are relentless until they get a taste of your brains.

For 1-5 players. (For a solo game, the player should create and control 2-3 characters.) Requires a poker deck and writing materials. Play time: 30-60 minutes.
More on RPG safety/support tools: bit.ly/2Ie2g4i

Thank you to my patrons on Patreon:
Joseph "Laijth" Lai
Legendary Aced
Stock images used in the project:
Note: When I wrote this game, I was influenced by the portrayal of zombies in media, and didn't realise its root. The word "zombie" is appropriated from Haitian tradition and folk beliefs. If I were to write the game again, I would have substituted the word zombie for something else.
(https://en.wikipedia.org/wiki/Zombie#Folk_beliefs
https://jamesmendezhodes.com/blog/2019/9/1/best-practices-for-religious-representation-part-i-check-for-traps)

Download
Click download now to get access to the following files: