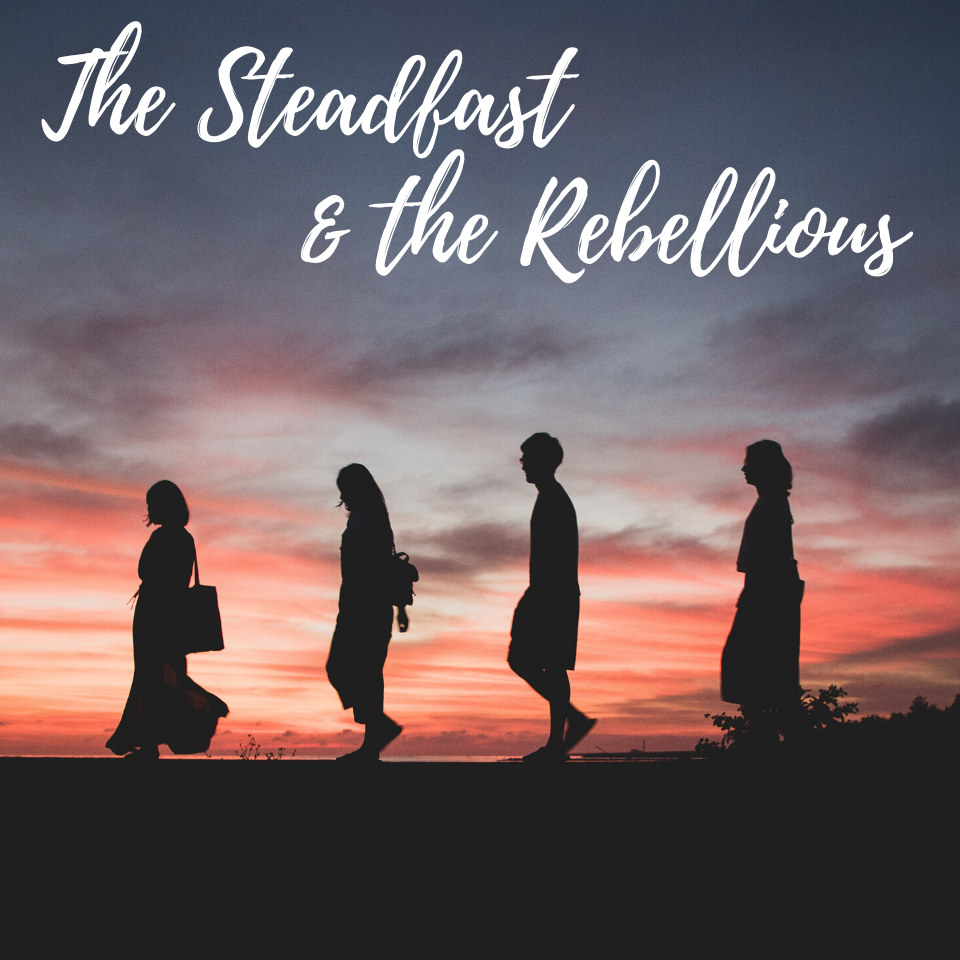 The Steadfast and the Rebellious
The Steadfast and the Rebellious is a tabletop role-playing game and a storytelling game. It is a hack of REINCARNATION REDUX: Our Requiem by Jamila R. Nedjadi, written for Jammi Jam Jam.
You are all inhabitants of the city, and you have been living in false peace under the rule of the demon king. The last wall, which offered your city limited protection against the demon king, has fallen. Citizens are left with two choices; do everything the tyrant demands, or resist. Will we rise victorious against the demon king, or will our resistance be futile? We play to find out.
This game is intended to create a quick but rich prologue for characters who rise up against the demon king in a fantasy setting. It is possible to use this game to create a setting and characters for your preferred game about enclosed spaces and giant lizards.
To play this game, we will need 1-2 hours, 2-4 players, a deck of playing cards, a conductive space, index cards, writing materials and a copy of this game (digital or printed). One of the player is the Facilitator, who has read this document beforehand.
Jess (@go_jg), Kevin (@Knit_Nack), Corvyn (@CorvynAppleby) & Jordon (@MadeOfCartoons) did an actual play of the game:
Purchase
In order to download this game you must purchase it at or above the minimum price of $2.99 USD. You will get access to the following files:
The Steadfast and the Rebellious v1.1.pdf
5 MB
Community Copies
Support this game at or above a special price point to receive something exclusive.
Free Community Copies
If you are unable to afford the listed price of The Steadfast and the Rebellious, you can grab a community copy. This goes especially for people in marginalised communities, and those who want to review the game. I will add more communities copies as further purchases are made.